Marianne L. Knight
Sergeant of Marines



Veteran Marine Sergeant Marianne L. Knight was assigned to the Communications Section of VMU-2 which operates the "Pioneer"
unmanned aerial reconnaisance vehicle. VMU-2 is part of Marine Aviation Communications Group 28 of the II Marine Air Wing at MCAS Cherry Point, NC. Marianne and her two daughters, Erin and Brittnee, now live in the family hometown of Lititz, Pennsylvania.
Born in Indianapolis, IN to Air Force Master Sergeant and Mrs. Glenn B. Knight, she is proud to be a "Military Brat". Along with her older brother, Christopher, she lived in Indianapolis; Milwaukee, WI; San Bernardino, CA; Adana, Turkey and Glen Burnie, MD before her father retired and moved home to Lititz, Pennsylvania. She attended Warwick High School in Lititz. After two beautiful children and a marriage that was on the rocks, at the age of 25 she enlisted in the United States Marine Corps--both of her parents are veteran Marines.
She graduated from Marine Corps Boot Camp at Parris Island SC on May 16, 1997 in the top 10% of her platoon.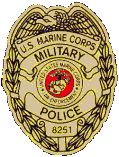 She graduated from Marine Combat Training at the School of Infantry, Camp Geiger, NC as a squad leader and the number two graduate. Her company was the first, and only, integrated company in the history of the USMC. Just after the company was formed the Commandant decided that segregated training was the best solution.
She finished her training at the Military Police school at Ft. McClellan, AL. with a 4.3 out of a possible 4.5 final score and served as a Marine MP at Marine Corps Air Station El Toro, California until it closed. While at El Toro she received the Navy Achievement Medal for her motivation and leadership and, along with the rest of the cadre that closed the station she received the Meritorious Unit Commendation.
She was next assigned to Marine Wing Communications Squadron 38, Alpha Company, Transmission Platoon MCAS Miramar, near San Diego, CA as a radio operator. She completed the course of instruction at Marine Corps Communication Electronics School, 29 Palms, CA with a 94.2% average placing fourth in her class.
By the time she was medically discharged in 2003 she had earned her second Marine Corps Good Conduct Medal and the National Defense Service Medal. She received a disability rating of 50% from the Department of Veterans Affairs for her knees, which failed during physical training.
She holds an associate degree, with honors, in communication from the Harrisburg Area Community College, Lancaster Campus.
Marianne has been the Adjutant and Junior Vice Commandant of the Lancaster County Detachment of the Marine Corps League,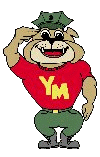 is active in the annual Toys for Tots program and is chair of the Lancaster County Marine Corps Birthday Ball Committee. In addition she is also commander and founder of the First Lieutenant Robert Ream Young Marines of Northern Lancaster County. Lieutenant Ream is Lancaster County's only Marine recipient of the Medal of Honor.

| | |
| --- | --- |
| | While on duty at the main gate at MCAS El Torro, CA on Nov. 14, 1997 the Commanding Officer of Headquarters and Headquarters Squadron and part of his staff drove to her post and presented her with the Navy Achievement Medal after just one and a half months on station. |
| | She also received the Marine Corps Good Conduct Medal with Bronze Star Attachment representing 6 years of honorable enlisted service. |
| | The cadre which closed down MCAS El Toro was awarded the Meritorious Unit Commendation. |
| | Marianne also earned the National Defense Service Medal. |

Her daughters, Erin and Brittnee are both currently students at Warwick High School in Lititz. Brittnee is a Young Marine and Erin is in the Band Front at school.
Her mother and I are proud to share with her the title, "United States Marine"
---
If you are interested you can check out the military decorations of other members of the family.

---

Go to Glenn Knight's Home Page
---
http://4merMarine.com/marianne.html