The Lititz Air Force Base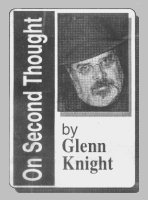 The Summer of 1950 was noteworthy because my first grade teacher, Miss Vera Hoffman, had decided that it was time to inflict me upon Mrs. Weidman who would become my second grade teacher at Lititz Elementary School. That pesky Korean Police Action (hey folks-can anyone spell "war") was beginning on the road to stalemate. Ford was producing thousands of its "flat heads" making it sort of the American version of the Volkswagen and the United States Air Force announced its plans for Lititz Air Force Base.
Olmstead Air Force Base, in nearby Middletown, was the center of a broad system of maintenance and supply for the recently independent Air Force (The National Security Act of 1947 created a separate Air Force). Olmstead had a lot of engine and airframe shops and a supply distribution system but a really poor runway that, it was felt, would be too expensive to improve. It would involve claiming marsh land and portions of the Susquehanna River (both of which have since been accomplished) and the Air Force leaders needed more land for supply and maintenance buildings.
The solution was a new air force base and the early 1950s were the time to do it. Since World War II ended the U. S. economy was growing at a rate never seen before. The Korean Conflict (that's a little better but it was still a war) was not nearly as expensive at doubleya doubleya eye eye (WW II)-the big one. Growing economy meant more spending which meant more tax income for government and more money for government to spend or give back. Sound familiar?
So the Air Force needed a big valley suitable for a big runway and some big buildings. They needed a large supply of available workers (preferably ones with a patriotic spirit and a Pennsylvania Dutch work ethic). They needed rail access. They needed access to a major highway system like the Pennsylvania Turnpike. They needed Lititz-specifically they needed the Penn Valley between Lititz and Penryn.
It was virtually a done deal. Lancaster County's elected leadership tripped over each other to praise the wise decision of the Air Force planners. They could see how military bases had helped other communities extract more than their fair share of the government largess. The newspapers were filled with glowing reports of job opportunities and benefits that the project would bring to the county.
No one interviewed the farmers whose land would be taken. There were no preservationist groups prepared to stand in the way of any and all progress like there is today and no one asked me what I thought about my Koehler, Bomberger Oberholtzer roots being turned into a massive military complex-like I would have cared at that time.
Having lived and worked in and around many military installations since then and seeing first hand they types of communities that build up around those places it is painful to think of Lititz like one of them. Each of them has a strip of sleazy bars, a red light district, pawn shops and rip-off stores. The soldiers, sailors, airmen and Marines-mostly youngsters looking for a foothold in life show little respect to the communities they invade on Saturdays and paydays. Things are different now at most of those places but just imagine if that had all happened to Lititz-how different a place it would have become.
The base WAS built. It was built upon promises from the political arm of the DuPont family to build roads and railroads and it was FLAT. Today it is home to most of the giant C-5 cargo aircraft on the East Coast and I pass it every week-end that I go to the family recreation spot at Bethany Beach, Delaware. It's called Dover Air Force Base.
2thought@LititzPA.com